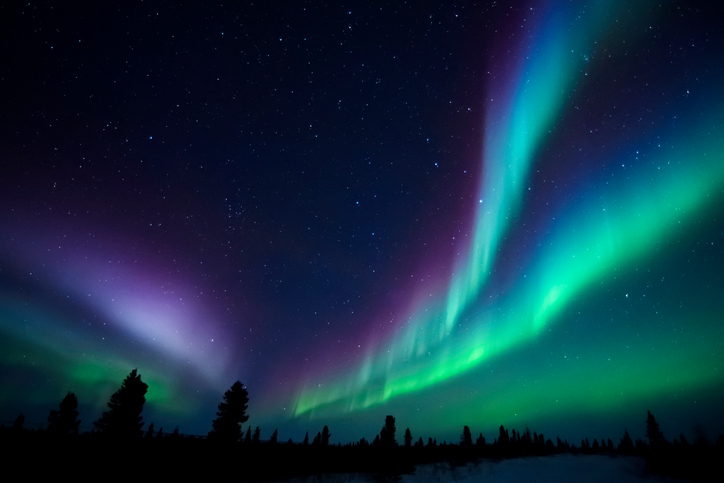 Experience the vibrant colors of the Aurora Borealis sway in the sky from these 5 Anchorage locations.
Fall, Winter and Spring are known to be the best seasons to experience the phenomena of the Northern Lights. As fall is coming up, make sure to stop by these viewing sights for the best photos possible.
Stewart's Photo Shop, 531 West 4th Avenue
It is all about you, the camera, and getting your Northern Lights dream shot on these tours. All levels of photographers are welcomed on the day tours offered here. Non-photographers will enjoy these scenic tours as well, however, Alaska Photo Treks specializes in giving guests the best camera tips and helping them to achieve a breath-taking shot. Operating year round, Alaska Photo Treks offers an Anchorage Aurora Quest excursion available from September 1st through March 31st.
17800 Steamboat Dr.
This company seeks to "celebrate a legacy of exploring wild and remote locations and making them accessible to the public through photography." Learn how to capture stunning images of the Aurora Borealis as well as landscape, wildlife, and macro photography through in-field instruction. This gallery is appointment only, so book your tour now!
515 W 4th Ave.
Experience the brilliance of the Northern Lights, Alaska's glaciers, wildlife, and mountains on these tours. Set up a day tours or make a customized multi-day package by calling in advance! Bring your camera along and enjoy prime views of Alaska's wonders.
32750 Eagle River Rd.
Located within Chugach State Park, this center offers guided nature programs and over night facilities. Guests can stay in cabins and go on exciting tours of Alaska's many attributes, including viewing the Northern Lights. The Eagle River Nature Center is open year-round, so book your program now!
3220, 410 K St.
Greatland Adventures specializes in custom and private, small group tours of the best parts of Alaska. These adventures are led by an informative, local guide that will take you on the trip of a lifetime!